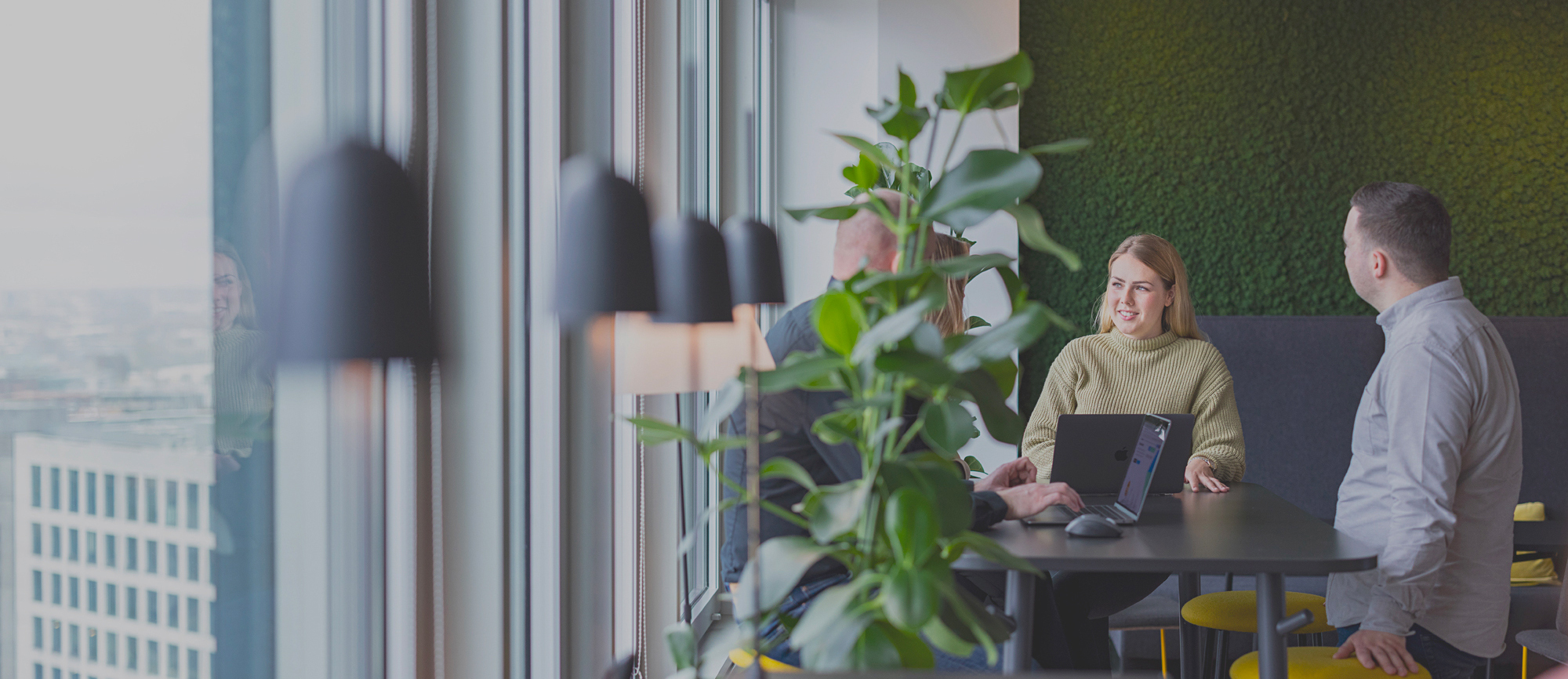 Back to jobs
Senior Software Engineer (m/f/d) – Fullstack
Engineering
Full-time
Europe
Germany, Remote
At Taxdoo, we value flexibility and work-life balance, and as a remote-first organization, we believe that you should not have to sacrifice either to succeed.
We are on a mission to build the #1 tax and accounting platform, helping e-commerce firms and Tax Professionals to unleash their full potential. To sum it up, we eliminate the draining bureaucracy that is acting as a barrier to their success.
At the heart of our approach is the steady commitment to prioritize our product. We seamlessly blend cutting-edge technology, extensive expertise in tax and accounting, and a profound level of empathy for our customers. This combination has resulted in the vast satisfaction and trust of thousands of customers across Europe, or as we prefer to call it "Taxdoo and Done".
Our team comes from a range of backgrounds, and we believe in our core values of Diversity, Simplicity, Quality and Trust. Even if you think you might not fit every requirement of the job posting, we encourage you to apply. We're more interested in your potential and your passion than your previous experience.
When it comes to hiring, we have a way. Strongly believing that great minds think alike, we want to join forces and align with you in four simple steps.
01

Meet the recruiter

02

Meet the team

03

Meet the hiring manager and founder

04

Offer
What you will do
You will be joining team Terra…
Participating in all aspects of agile software development including design, implementation, and deployment.
Collaborating with other teams to refine product features and brainstorm ideas.
Writing clean, testable, and efficient code.
Working on architectural improvements to enable rapid growth in traffic.
Taking responsibility for all aspects of your work and advocate for the technologies and tools to deliver and operate large-scale SaaS applications using AWS.
Knowledge sharing and learning even more from your teammates to foster an inclusive, empowering team dynamic.
What you are good at

You are confident with programming languages, operating systems, and architectures. You have at least 3+ years of professional experience working with Java and Typescript + React.
You know your strengths well, you take action, and actively look for ownership areas.
You do care about how your work and attitude affect those who are around you - you are an active participant not only in feature creation but in creating an open and friendly environment in the team.
You are motivated to write code that is well-tested and documented; you are more than familiar with Clean Code principles.
You love to share your knowledge with your co-workers and actively help yourself, and others to be successful - communication is the key!
Picking up new tools and technologies is easy and exciting for you.
You are result-driven and encourage your team to reach the goals - getting things done is your thing.
Excellent written and verbal English communication skills.
Join us in saying "Bye, Bye Bureaucracy" together!
Learn more about our benefits here.
At Taxdoo, we are proud to be an equal opportunity employer. In our recruitment process, we consider applicants regardless of sex, gender identity, sexual orientation, race, color, religion, national origin, disability, or age. Diversity is one of the core values that we embrace on different levels within the organization- from our employees to our products and clients.
Application form
Why
Taxdoo?
We know that with great power comes great responsibility. This is why we know what's on you, what's on us, and what we can do together.
You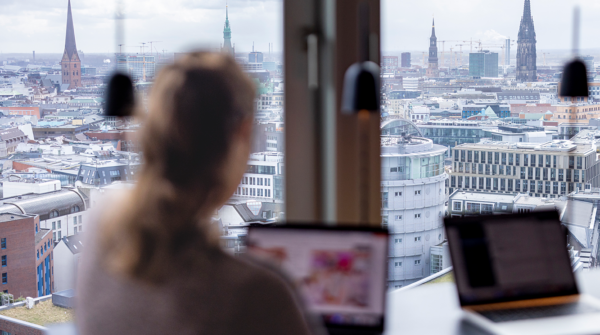 You
Whether you are a self-starter or a team player, at Taxdoo we have your back. We work hard (but happily!) to create a place where your voice is heard and your ideas will come to life - no matter how big or small they may be.
Us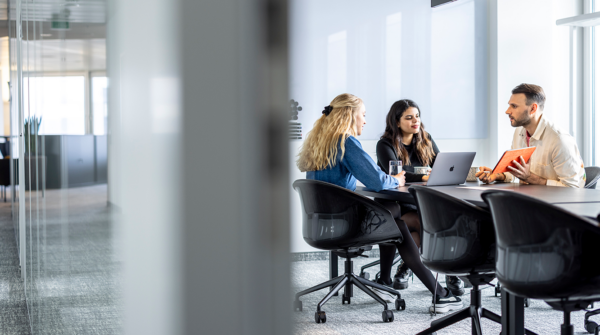 Us
Communication is key. As every vibrant startup grows, we also have obstacles to overcome. This is exactly why we put many efforts into constantly bettering our already great feedback culture by involving our management and ensuring they are there every step of the way.
You+Us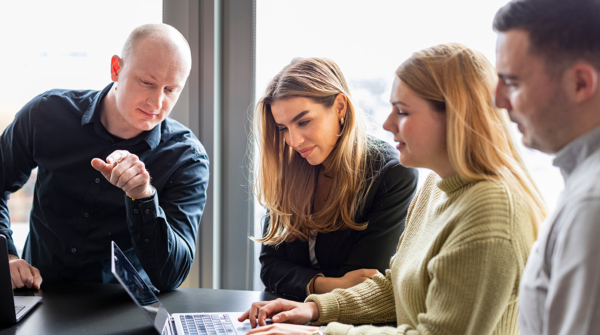 You+Us
By working with innovative technologies that support an outstanding product we came with full force to build the Financial Operating System for e-commerce. Taxdoo is the place for all those great minds who wish to make an impact with their work. Because we believe that what drives real change in the world is the people that make it.
More to Learn
Love all that you read but want to learn more? Here are three articles we picked for you below.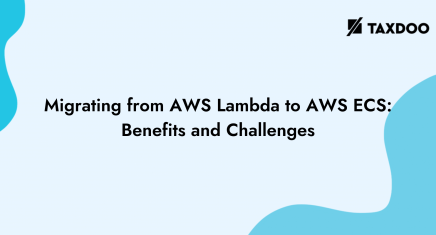 Migrating from AWS Lambda to AWS ECS: Benefits and Challenges
AWS Lambda is a powerful service that provides a hassle-free way to run our code in the cloud without needing to concern ourselves with the underlying infrastructure. At Taxdoo, we rely on Lambda for a vast array of services, as it streamlines our development process and ensures our focus remains on delivering innovative solutions. However, […]
Read more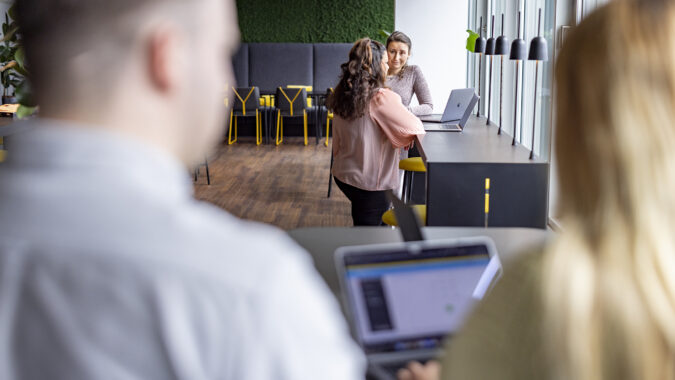 Meet the Team
Our Department page covers all the necessary pieces to complete the puzzle.
Meet the department