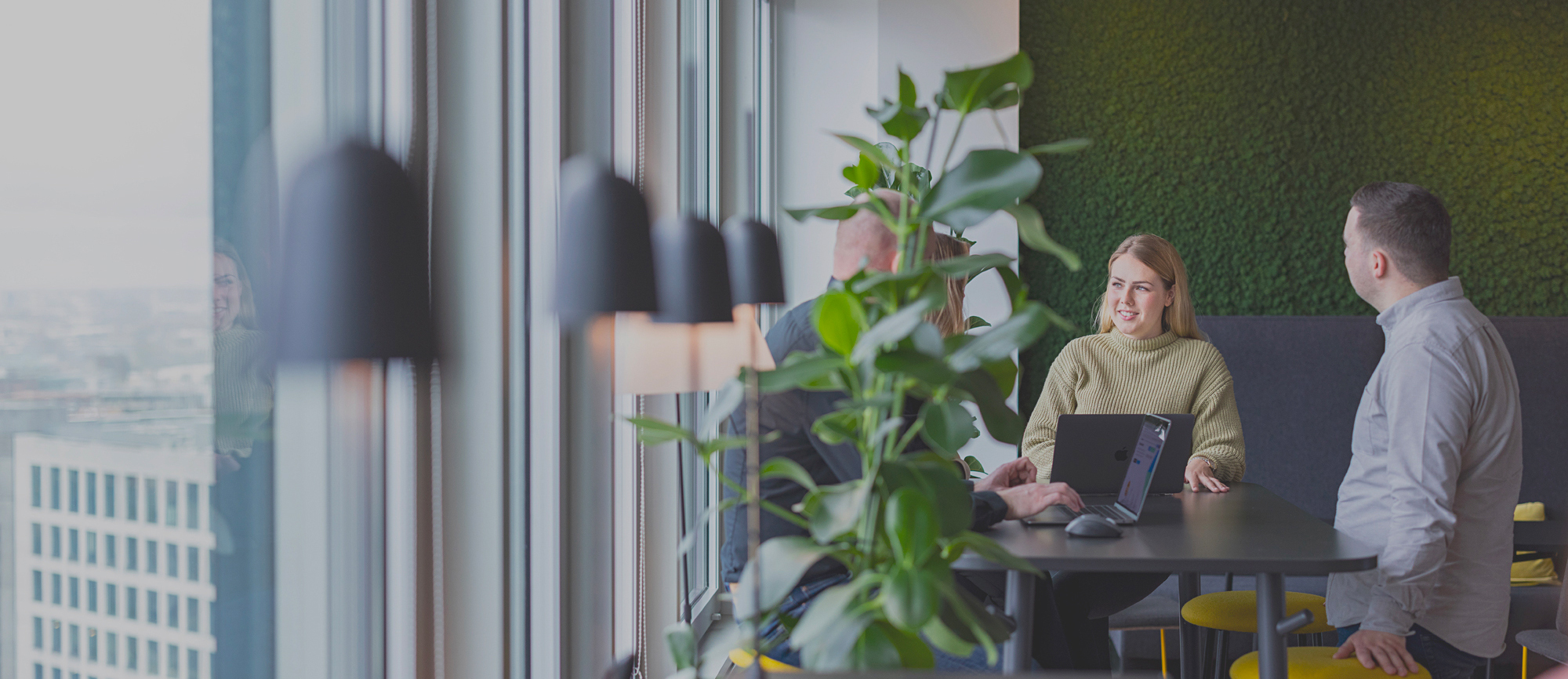 Back to jobs
Tech Lead Cloud Engineering (m/f/d)
Engineering
Full-time
Europe
Germany, Remote
Remote
At Taxdoo, we value flexibility and work-life balance, and as a remote-first organization, we believe that you should not have to sacrifice either to succeed.
We are on a mission to build the financial operating system for e-commerce in Europe, which will allow companies to focus on their core business without being slowed down by bureaucracy.
Taxdoo's products make it easy for e-commerce businesses and accountants to handle VAT (sales tax) and other compliance requirements while providing a comprehensive overview of their financial status. Our fully automated end-to-end solution is valued by thousands of customers across Europe.
Our team comes from a range of backgrounds, and we believe in our core values of Diversity, Simplicity, Quality, and Trust. Even if you don't think you fit every requirement of the job post, we encourage you to apply. We're more interested in your potential and your passion than your previous experience.
When it comes to hiring, we have a way. Strongly believing that great minds think alike, we want to join forces and align with you in four simple steps.
01

Meet the recruiter

02

Meet the team

03

Meet the hiring manager and founder

04

Offer
What you will do
You will be joining our team for Cloud Excellence: Team DevOptimus
Together with your team, you'll lead all topics regarding our cloud architecture and DevOps culture within Taxdoo. We want you to push us so that our infrastructure and way of working gets even leaner, faster, and smarter than it already is.

At Taxdoo we live leadership differently: we work and decide as one team. We are experts in technical and people leadership. Your role will be to lead with your technical expertise, which is why your official title will be "Senior Staff DevOps Engineer" – the highest engineering title we have.

The team is responsible for improving the overall product development: which AWS services should we use? How can we improve reliability and scaling? Can our pipelines be made more efficient, our monitoring more powerful, our security even stronger … to name just a few aspects.

Our team members are hands-on when impediments need removal and enable others to do so on their own as well. It's all about collaboration and making our product teams a little bit more effective every day.

We're passionate about automation and optimizing processes, infrastructure-as-a-code, leveraging the power of CI/CD, developing or recommending tools that really can help the teams.

We promote a culture of continuous improvement and a holistic view of the development lifecycle: We build it, we run it, we monitor and test to inform the next iteration.
What you are good at
You have 6+ years of experience building cloud-based applications and setups using AWS services such as Lambda, API Gateway, ECS, Cloudfront, RDS, and Organizations as well as GitLab.

You showed an aptitude in delivering successful SaaS products (using Java/TypeScript, React, REST/GraphQL, MySQL) and relevant methodologies (e.g. A/B Testing, Feature Flags, Canary Releases, BlueGreen Deployment, TDD/BDD).

You have excellent knowledge in AWS, infrastructure-as-a-code (CDK, Terraform, Ansible, Puppet, Chef or similar), Docker, CI/CD (e.g. GitLab CI, Github Actions, Azure DevOps Pipelines), and DevSecOps (Prisma Cloud, Sysdig Falco, WhiteSource, BlackDuck, OWASP ZAP, Docker Image Scanning).

You feel right at home using agile development processes and methodologies, understand that planning ahead and being agile are not contradictions.

You have excellent communication, presentation, interpersonal and analytical skills, including the ability to communicate complex, interactive design concepts clearly and persuasively across different audiences and varying levels of the organization.

You have demonstrated the use of metrics and usage data analysis to generate new requirements and analyze defects for cloud-hosted solutions.

Most of it all, you are passionate about DevOps and the modern DevOps toolset.
Learn more about our benefits here.
At Taxdoo, we are proud to be an equal opportunity employer. In our recruitment process, we consider applicants regardless of sex, gender identity, sexual orientation, race, color, religion, national origin, disability, or age. Diversity is one of the core values that we embrace on different levels within the organization- from our employees to our products and clients.
Application form
Why
Taxdoo?
We know that with great power comes great responsibility. This is why we know what's on you, what's on us, and what we can do together.
You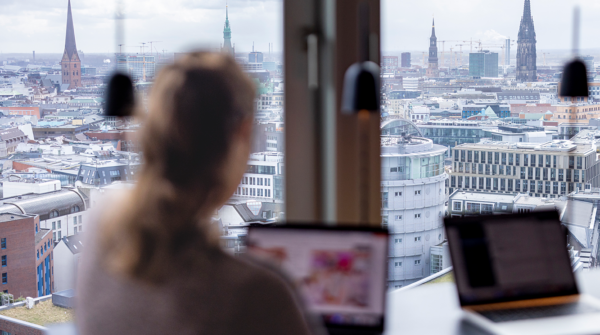 You
Whether you are a self-starter or a team player, at Taxdoo we have your back. We work hard (but happily!) to create a place where your voice is heard and your ideas will come to life - no matter how big or small they may be.
Us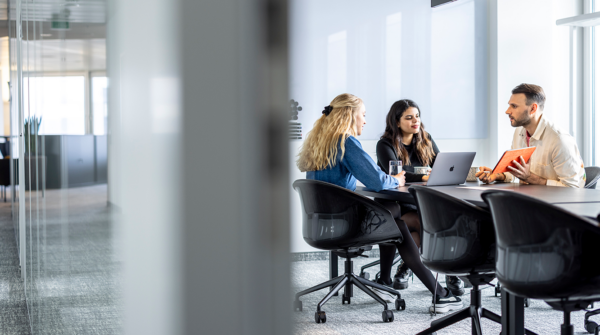 Us
Communication is key. As every vibrant startup grows, we also have obstacles to overcome. This is exactly why we put many efforts into constantly bettering our already great feedback culture by involving our management and ensuring they are there every step of the way.
You+Us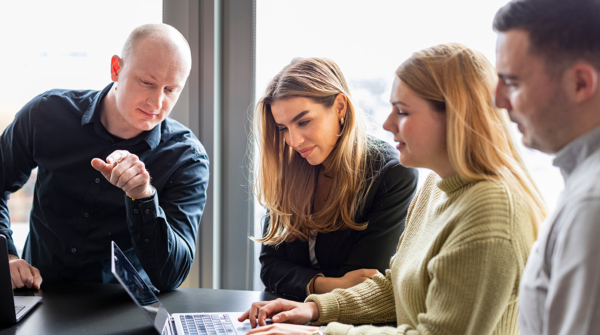 You+Us
By working with innovative technologies that support an outstanding product we came with full force to build the Financial Operating System for e-commerce. Taxdoo is the place for all those great minds who wish to make an impact with their work. Because we believe that what drives real change in the world is the people that make it.
More to Learn
Love all that you read but want to learn more? Here are three articles we picked for you below.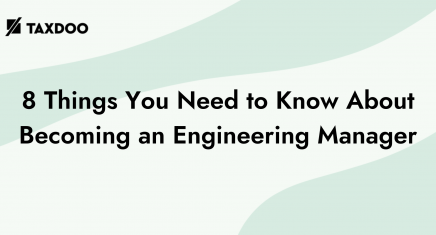 Mar 15, 2023
Taxdoo Engineering
8 Things You Need to Know About Becoming an Engineering Manager
Moving to management is fun when you know what it takes It's not easy being an Engineering Manager and it takes more than just a good work ethic. The first step in becoming a good leader is learning about yourself as an individual. Self-awareness and self-reflection are key if you want to be an empathetic […]
Read more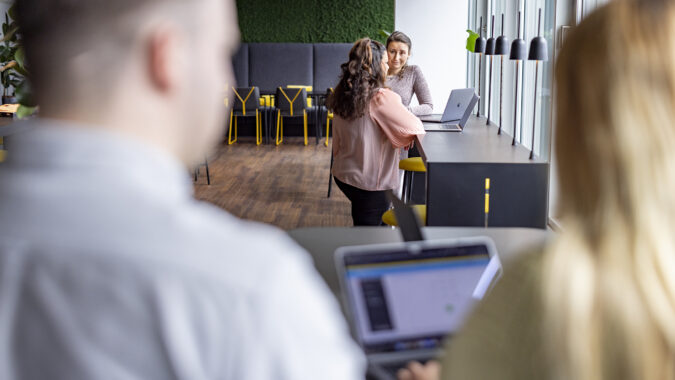 Meet the Team
Our Department page covers all the necessary pieces to complete the puzzle.
Meet the department